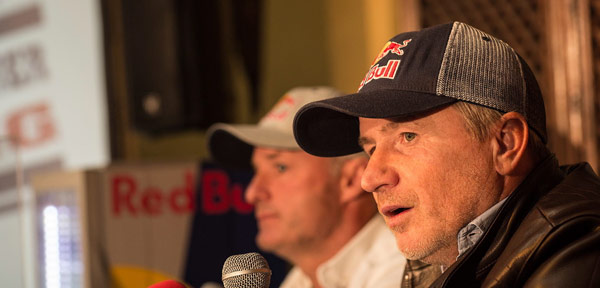 There is probably more than one America's Cup team that wishes they didn't have to send people to Naples in April to sail in the America's Cup 'World' Series.
The sideshow circus has allowed ACEA to develop new systems and technology and given teams a chance to practice sailing with wing-sailed catamarans, but the event will need significant restructuring if it is to exist as a viable property after the main event in September.
With the AC72 way out of reach of all but 4 syndicates, the ACWS also allowed teams from new markets to try and raise money off the back of their performance in the smaller boats, but several have disappeared, as was predicted by many from the start.
Buried in the America's Cup's latest press release about yet more ORACLE 'sponsored' teams in the lesser events is the statement:
Team Korea, previously an America's Cup World Series participant and Louis Vuitton Cup entrant, has withdrawn from further competition in the 34th America's Cup. In a letter to the Golden Gate Yacht Club, the team indicated it has plans to enter the 35th America's Cup.
Team Korea have entered in the more affordable Extreme Sailing Series for 2013.
Meanwhile in Naples, the title sponsorship of Red Bull of the Youth America's Cup will give Austrians Roman Hagara and Hans-Peter Steinacher (who also compete in the Extreme Sailing Series under the Red Bull banner) a chance to compete against the sailors other teams can spare for Italy.
HS Racing, with a crew that includes trimmer Herve Cunningham of France, bowman Graeme Spence of Australia and floater David Swete of New Zealand, will fly a US flag though – as the team is a "partnership with ORACLE TEAM USA." The other 'ORACLE' backed team – Ben Ainslie's J.P. Morgan BAR will also compete in Naples.
The Italian crowd won't get to see all the 'best sailors'. The promised line up includes; Dean Barker of Emirates Team New Zealand, Francesco Bruni and Chris Draper of Luna Rossa, Yann Guichard of Energy Team and Tom Slingsby of ORACLE TEAM USA. Sweden's Artemis Racing – who don't forget is the challenger of record – will send 23-year-old Charlie Ekberg, skipper of Swedish Youth Challenge for the Red Bull Youth America's Cup. The Naples event will also feature the return of Mitch Booth to the helm of China Team, while Ben Ainslie will skipper his J.P. Morgan BAR team.
Naples is the only ACWS event of 2013.