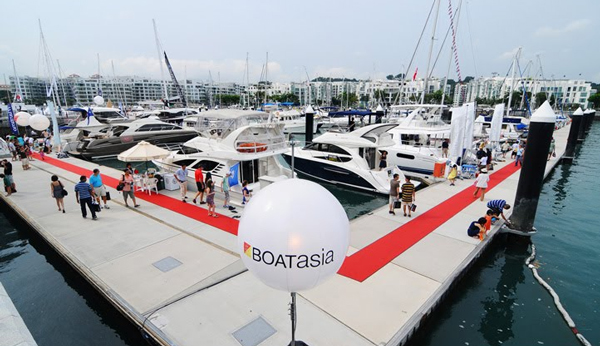 The Extreme Sailing Series will return to Singapore this year and it is widely expected that the Volvo Ocean Race will return to China as part of their next round the world event. The region is growing strongly, but will the growth translate to sailing?
There is no dout that Asia continues to grow as a playground for millionaires as they lavish on luxury yacht purchases. Bloomberg recently reported that, according to the 2012 World Wealth Report published by RBC and Capgemini, the number of individuals in Asia-Pacific with invest-able assets of $1 million to $5 million climbed 1.9 percent to 3.08 million individuals in 2011.
The country with the most 'ultra-high net worth' individuals (defined as having assets over US$20 million), is the Peoples Republic of China. It's not just consumers who are spending. Shandong Heavy Industry Group-Weichai Group even purchased iconic Italian yacht builder Ferretti, displaying a combination of both spending power and good taste!
Singapore, as the centre of Asia's wealth management industry, is also fast becoming a hub for luxury yachting. This 'Monaco of the East' is well served by both privileged banking and the luxury products industry. In Singapore, Boat Asia remains the key focal point for the 'ultra-high net worth' to acquire the necessary on-water accouterments for their "luxxe" lifestyle, because you simply haven't 'made it' until you've acquired your very first yacht!
Much of this wealth will be on display at Boat Asia from 18-21st April 2013. Boat Asia will host more 'ultra-high net worth' Individuals from China and Southeast Asia through its exclusive hosted VIP Program, in partnership with the Bank of Singapore. This is where the serious money from China and Southeast Asia will be making their play for their new floating toys come April 2013, fully supported by the boat show's Official Card, Mastercard.
Boat Asia 2013 kicks into even higher gear with Presenting Sponsor McLaren and Official Car Land Rover. Boat Asia 2013's elite visitors travel in style on both land and sea.